Mag Mell is a location in Final Fantasy Crystal Chronicles, which is home to Carbuncles. The majority of the time, they will be asleep, but under certain conditions, can be awakened. Its location is in The Abyss near Mount Vellenge.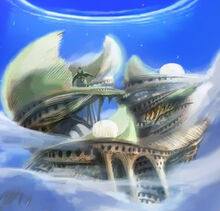 Ad blocker interference detected!
Wikia is a free-to-use site that makes money from advertising. We have a modified experience for viewers using ad blockers

Wikia is not accessible if you've made further modifications. Remove the custom ad blocker rule(s) and the page will load as expected.